There are fashion trends that we see on the runway, which won't make mainstream style, but there are others that will. These trends become part of our street style because they are easy to wear and interpret for the high street.
This guest post was written by Emma Ascroft for Sync. Fashion Software
Here is a look at the fall trends, which are going to be huge and are also easy to wear.
Make A Statement Western Style
Pieces that have been inspired by the western style can be subtle or literal, it just depends what you want. It is easy to make a style statement with this fall trend as you can pair a western style suede jacket or blouse with a pair of jeans with a belt or boots.
Wrap Up in Military Coats
The outerwear fall trend this season is the military coat and it can be any length. Military coats do come in different colours, but the classic ones are the ones in navy or army green.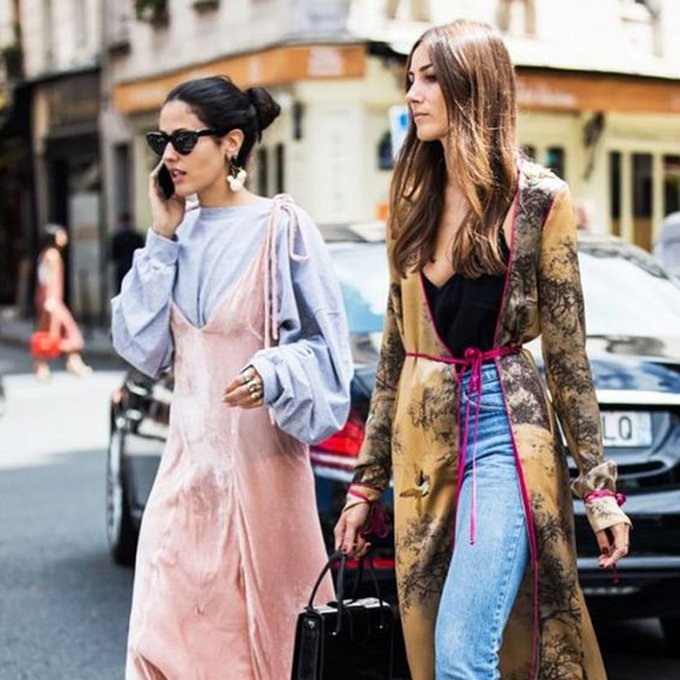 Animal Print As A Neutral
The runways saw an abundance of animal print with snake, leopard and giraffe strutting down the catwalk. Animal prints don't really go out of style, but this season you will see them everywhere. An animal print should be worn the same way you would wear a neutral.
Dusters for Everything
Dusters are being worn over everything from leggings to miniskirts and are a favorite with models and street style stars. A duster can make any outfit look cooler so wear it like they do, over anything.
Add Edge With Moto Boots
Adding edge to any outfit is easy with a pair of moto boots. You can wear these this fall in a different way like pairing them with a maxi dress.
Stay Cozy In Corduroy
An important texture this fall is corduroy and is a fashion trend that is cozy. This fabric can be worn as skirts or pants and paired with an oversized sweater for a perfect fall look.
Zip Up Tops In Athleisure
The athleisure trend continues this fall with zip up tops, whether they are half zip pullovers or top to bottom zips. Zip up tops were seen all over the runway including that of Lacoste, J.W. Anderson and 3.1 Phillip Lim.